CITYMED PHYSIOTHERAPY LTD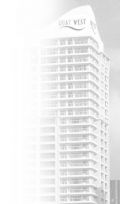 CityMed Physiotherapy Ltd operates as part of the CityMed Medical Centre on Albert St in Auckland's Central Business District. The medical centre consists of over a dozen dedicated health professionals including doctors, blood lab technicians, radiologist, pharmacists, podiatrists, and physiotherapists who work together to provide all the healthcare you need.
The philosophy at CityMed Physiotherapy is to find and treat the cause of the injury not just the symptoms, and to educate and treat to prevent further injury. All of our physiotherapists are experienced health professionals who are driven to provide the highest quality service to address the individual needs of our clients.
JAMMIE TETZLAFF – DIRECTOR/ SENIOR PHYSIOTHERAPIST- MPNZ, BHSC(PHYSIO), PGC (ACUPUNCTURE)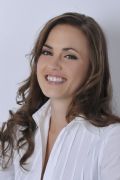 After traveling from Canada in 1999, Jammie graduated from the Auckland University of Technology with a Bachelor of Health Science in Physiotherapy and completed a Post-Graduate in Western Acupuncture.
Jammie has worked in private practice physiotherapy since 2002 and been director of CityMed Physio, Waiuku Health Plus Physiotherapy, and QuayMed Physiotherapy. She enjoys treating a wide range of conditions but most importantly is passionate about people, making them feel and move better. By focusing on correcting poor biomechanics of the body and educating patients to take control of their own condition, further injury is prevented and patients get back to sport and work life.
She also takes special interest in manual therapy, acupuncture and massage therapy/muscle release techniques which are all excellent tools to enhance sports and day to day performance.
Jammie is very active and enjoys running, tennis, yoga, snow skiing, and takes special interest in gardening, photography, and design.
DR KIMBERLEY MCLEAN – CHIROPRACTOR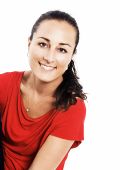 Dr Kimberley McLean, Chiropractor has over 20 years experience working in the Chiropractic profession. She trained in the USA, and worked in San Francisco for 5 years before returning home to New Zealand in 2004.
While working in the USA she was actively involved in several local sports teams where she was Team Chiropractor to the Mens' San Francisco-Golden Gate Rugby Team, and the Ulster Gaelic Football Club. In 2003 she travelled to Ireland with the US Gaelic Football Team as their team Chiropractor for the World Championships.
Dr McLean uses a total body approach that encourages patients to take charge of their health more quickly. The approach emphasises the use of rehabilitative exercises, trigger point work to help release the surrounding muscles, along with traditional Chiropractic techniques.
Dr McLean's experience with structural malfunction involves a significant number of cases arising from repetitive stress injuries, posture imbalances, pregnancy and spinal misalignment.
While maintaining her current office hours in the Auckland CBD, Kimberley will also be working limited hours with us at Citymed on Monday and Wednesday mornings.
Member of the NZCA
Prices:
New Patient consult, exam, evaluation & treatment (30min) $120 Student/Retired $80
Standard Visit (15min) $65 Student/Retired $50
ACC minus $20 on all visits
SEAN KIM – ACUPUNCTURIST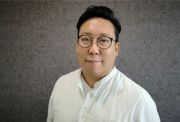 Sean is originally from South Korea and is fluent in English and Korean.
He graduated from the New Zealand College of Chinese Medicine with a diploma of Acupuncture and Bachelors Degree in Acupuncture in 2012. He is a current member of New Zealand Acupuncture Standards Authority (NZASA) as well as a registered ACC treatment Provider.
Sean treats many health conditions using Chinese Medicine philosophy which is to treat the spiritual health as well as the physical health. He works with the body's systems to promote natural healing and to regain balance (yin & yang) of the body.
Sean specialises in the treatment of musculoskeletal disorders, Nerve Related Pain and many internal disorders such as insomnia, indigestion, gynaecological problems, blood pressure, diabetes, weight loss and body balance disorders.
He uses various acupuncture needle techniques along with cupping and Tuina.
Acupuncture and TCM is a great adjunct to physiotherapy for a holistic approach to healing and rehabilitation of your injury.
To book an appointment call 092359192 today.
SHARON NASH – HAND THERAPIST
THOMAS BULKELEY NZRP, BHSC (PHYSIOTHERAPY), POSTGRAD DIPLOMA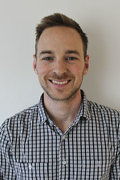 Musculoskeletal Physiotherapy
Senior Physiotherapist
Thomas has over ten years experience, in Auckland and London, since graduating with a Bachelor of Health Science in 2004 and then a Postgraduate Diploma in Health Science in Musculoskeletal Physiotherapy in 2013.
He is a certified 'McKenzie Mechanical Diagnosis & Therapy' practitioner and takes a special interest in active patient involvement and education to treat sports and spinal problems.
He has developed a special interest in work station set up and work ergonomics and shoulder rehabilitation after having an on going personal experience of shoulder injuries and surgery.
Thomas' other interests include keeping fit by mountain biking, snowboarding, and DIYing.
Thomas will come out to any work place and set up your work station so you prevent work place injury and keep moving pain free! Email Jammie on jammie@citymed.co.nz today to book in.
MICHAEL CUI – PRINCIPLE PODIATRIST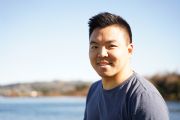 Michael developed a strong interest in podiatry after witnessing his friends coping with lower limb injuries from badminton and football when he was studying Bachelor of Science in Anatomy at The University of Otago. This led him to make the jump into this rapidly growing health profession.
Michael has a wealth of knowledge and experience in foot, ankle and lower extremity conditions, and he specialises in ingrown toenail surgeries, premium orthotic prescription, aged care and children's foot health and development.
Michael is passionate about delivering excellence in clinical podiatry to the community, as well as utilising his skills to provide best care for Rest Homes and Retirement Villages residents. Michael uses a holistic approach when treating conditions, he works alongside the patients to develop a thorough and tailored treatment and rehabilitation plan that suits each patient's needs and lifestyle.
To book an appointment with us, use our easy online booking system on our website www.footwise.co.nz, or call us (09) 213 0699 / 021 618 530
KAVNEET KAUR – QUALIFIED NUTRITIONIST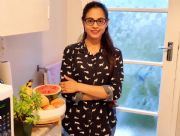 Bachelor of Science (Honours) – Food & Nutrition (Delhi University)
Masters of Science – Clinical and Therapeutic Nutrition (Delhi University)
Completed Dietetic Internship at the prestigious All India Institute of Medical Sciences
Kavneet is a qualified nutritionist with a wide range of experience. She has worked in hospitals, private practice as well as being a university lecturer.
Kavneet loves food and cooking and has an equally passionate approach to her work. She is an empathetic and careful listener who works closely with you to create an individualised approach that will work the best for you.
She practices a behavioural approach to deal with health and wellness. Kavneet firmly believes that you don't have to diet your way into a smaller body in order to feel more valuable. Instead, she focuses on a wholesome diet and a healthy relationship with food.
Her special interest areas include:
Vegetarian eating and whole-food plant-based (WFPB) eating.
Women's health – nutrition therapy for controlling and improving PCOS.
Nutrition interventions for diabetes management.
Strategies for improving and managing heart health and hypertension.
Nutritional management for metabolic disorders.
MICHAELA JOHNSTONE – QUALIFIED NUTRITIONIST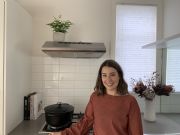 Bachelor of Science double majoring in Human Nutrition and Psychology (Massey University, NZ).
Certificate in Personal Training (Fit Futures, NZ).
Michaela takes a holistic approach to nutrition focusing on making your eating habits work for you, rather than the other way around. She strives to consider your lifestyle factors to ensure that the changes you are making are practical, curated, and achievable within your own lifestyle.
With her background in Human Nutrition, Psychology, and Personal Training, Michaela can offer a well-rounded approach to nutrition. She chooses to prioritise not only nourishing food but also your mental, emotional, physical and spiritual health when working alongside you.
Michaela enjoys spending her time being active, frequently at the gym or doing yoga is where you may find her. Michaela has a love for travel, adventure, and is always seeking to learn more to help her clients growth.
Her special interest areas include:
Plant-based eating (Vegan and Vegetarian)
KIMBERLEY BELL – REGISTERED QUALIFIED NUTRITIONIST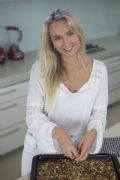 (Kimberley is available for online consulting only.)
NSNZ Registered Nutritionist
Bachelor of Science in Human Nutrition and Exercise Sports Science
Certified ACFED Practitioner (Australian Center for Eating Disorders)
Advanced Sports Nutrition Pg dip
Kimberley is a NZ Registered Nutritionist, with a non-diet, and holistic approach to the way she consults with clients. Since completing her studies she has been working in Auckland as a private practice nutritionist and nutrition lecturer for last the 5 years.
She believes there is no "one size fits all" approach and is passionate about helping clients achieve their goals in a way that feels easy, enjoyable, and sustainable long term.
Her special areas of interest include:
Weight Concerns/Disordered Eating – A "Non-diet Nutrition" approach to help chronic dieters break the cycle and develop a healthy relationship with food and their body.
Health Conditions – A LCHF (Low-carb healthy fat) and whole food nutrition approach – for weight loss, type 2 diabetes, insulin resistance, high blood pressure, cholesterol and inflammation.
Female Hormonal Concerns – reducing menopause symptoms, restoring regular menstrual cycles and thyroid concerns.
Sports Nutrition – endurance athletes, cross-fit, weight lifting and elite sports.
JULIANNE TAYLOR – REGISTERED QUALIFIED NUTRITIONIST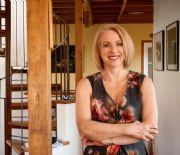 Registered New Zealand Nutritionist (NSNZ)
NZ Registered General and Obstetric Nurse
PGDipSci – Human Nutrition (Massey University, NZ)
PGDip Design for Disability (London City Poly, UK)
Julianne has a passion for nutrition as a tool to improve well being and health, reduce inflammation, and manage appetite.
Julianne's passion for the power of nutrition was ignited when she experienced first-hand the difference diet makes; after a change in diet she had reductions in many niggling health issues related to auto-immune disease and inflammation. This inspired her to retrain as a nutritionist, so she could help others improve their own health through dietary changes. Julianne takes a whole food approach to fat loss, reducing inflammation, and managing auto-immune disease.
In her post graduate research Julianne focussed on diet studies and Rheumatoid arthritis.
Julianne is also a FitGenes practitioner; FitGenes is genetic testing that shows your genetic predisposition for many health issues including inflammation, cardiovascular problems, high blood pressure, body fat regulation, methylation and detoxification. By knowing what your genes predispose you to – you can take control and implement clinically researched diet and lifestyle strategies to optimise your health. You can book in selecting the 'FitGenes Package' here.
Julianne's current hobby is power-lifting. She competes nationally in the Masters 2, 52kg class. Julianne has two fantastic websites – juliannetaylornutrition.com and paleozonenutrition.com
Her special interest areas are:
Managing metabolic syndrome and type 2 diabetes, using reduced carbohydrate and low glyceamic load plans
Nutrition strategies for managing auto-immune disease and reducing inflammation, including the auto-immune paleo protocol
FitGenes genetic testing for health and well-being and carbohydrate tolerance
ROBYNNE ARMSTRONG- SENIOR HAND THERAPIST – DIP PHTY, REG HAND THERAPIST, MPNZ, MNZAHT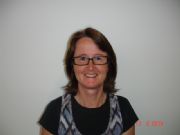 Robynne is a Senior Physiotherapist who has been a registered hand therapist since 2008. The hand therapy contract covers all injuries from the distal humerus to finger tip and under the ACC contract the first treatment is subsidised. We are able to custom make splints or supply off the shelf splints for our patients. These include mallet, CMC, carpel tunnel, tennis elbow, de quervains, PIP dislocation and ligament strain injuries to name a few.
Robynne specializes in hand therapy as well as general physiotherapy for all your musculoskeletal injuries.
Robynne works in our south Auckland clinic Waiuku Health Plus Physiotherapy.
Ring 09 235 9192 to book your session today.
NICCI BURNETT – SENIOR PHYSIOTHERAPIST- BPTHY
Nicci works out of our South Auckland physiotherapy clinic at Waiuku Health Plus Physiotherapy. Nicci treats a wide range of conditions including sports, spinal, and occupational injuries. She has a holistic approach to the rehabilitation process and uses a wide range of treatment including myofascial release, massage, manual therapy and dry needling just to name a few. She spend alot of time in the gym with clients rehabilitating them to get them back to the work force and to full day to day function.
Ring 09 235 9192 to book your session today.
BAI CHANG – ACUPUNCTURIST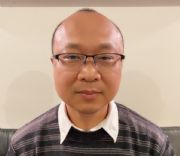 Bai Chang SHEN, NZ registered acupuncturist, ACC provider, Australia registered acupuncturist & Chinese medicine practitioner. He holds Graduate Diploma in Acupuncture (RMIT) and NZ National Diploma in Acupuncture. He has been practicing since 1995. He has been an assessor for Acupuncture NZ for nearly 20 years.
Acupuncture:
To release all sorts of pain symptoms, including soft tissue injury, sprain, concussion, tendon tears, and joint pain, headache, neck pain, lower back pain, sciatica, etc.
What is acupuncture?
Acupuncture is a method of treatment developed in China a few thousand years ago. In Chinese Medicine, the fundamental theory of being healthy is being balanced physically and mentally. By inserting a needle into the correct points on a body, the energy flow inside the body could be regulated to a balanced status. Therefore, the so-called diseases could be controlled or cured.
Needling is directly working on the nerve system. It typically works well on pain symptoms.
Call 092359192 x 2 to make a booking
MICHELLE KIRKWOOD – RECEPTION AND ADMINISTRATION
Michelle is our lovely receptionist and administration at our physio clinic. She excels in her friendly reception and administration skills, and keeping the practise running smoothly on a day to day basis. For all clinic enquiries ring 09 235 9192 ext 2 or email on admin@waiukuphysio.co.nz.
LISA BARNETT – ACCOUNTS AND RECEPTION
Lisa is our lovely accounts and receptionist specialist. Any accounting enquiries Lisa will be sure to help you out. If its simply an appointment you are after give her a call. She is so very efficient, organized, and friendly which is key to running a great practise.
You can find her in the afternoons on 09 235 9192 ext 2.
Christina Koutsimanis – Receptionist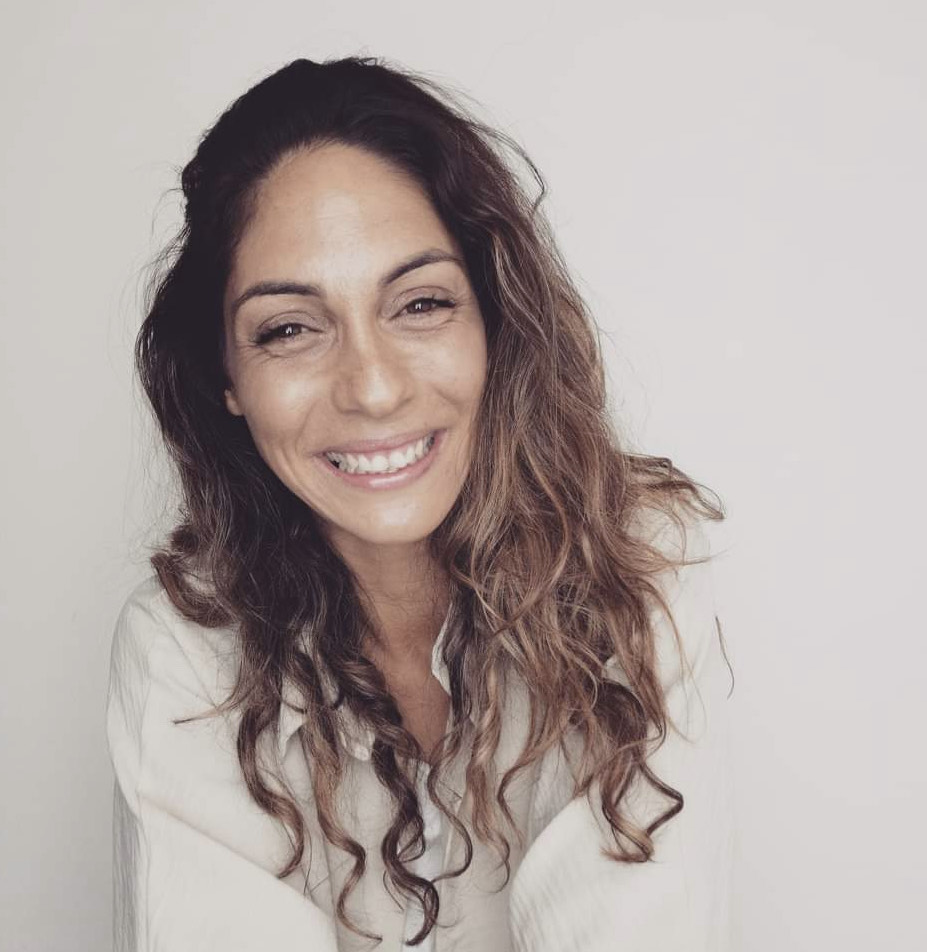 Christina is our friendly front of house that keeps our Citymed Physio running smoothly.
She has previous experience working within the Black Grace dance company and enjoys dancing, surfing and keeping fit and active in nature.
Ring 092359192 to book in at our physio clinic today.